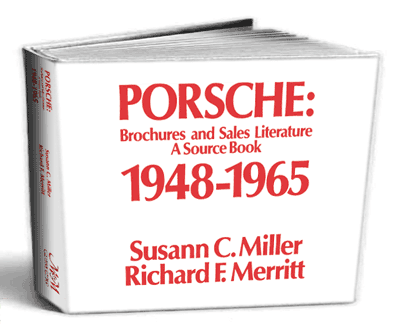 Porsche: Brochures and Sales Literature 1948-1965
All the known sales literature on the Porsche 356 including paint numbers, accessories, Beutler, 904 and Spyder brochures with a rare look at the 917, Carrera RS, Marine and Aircraft Engines, Rotorcycle and the early Speedster, to name but a few.
Reprinted with 21 newly discovered sales brochures.
320 pages, black and white reproductions, hard cover.